View All Articles
Healthy Summer Grilling Ideas Kids Will Love
Memorial Day marks the unofficial start of the summer grilling season. It's a perfect opportunity for kids to try some new foods and revisit old favorites in exciting ways.
After playing in the pool or joining in other outdoor fun, gather the whole family around the patio table for these delicious and healthy dishes.
On A Stick
Kids love food on a stick — think corndogs or roasted marshmallows for s'mores. Skewer some chicken tenders and grill them over medium-high heat. The possibilities for flavors are endless. Marinate the chicken tenders in pesto sauce and serve with marinara for an Italian twist or in sesame oil and soy sauce for Asian-inspired chicken.
If your kids love seafood or you want to encourage them to try something new, consider shrimp skewers with pineapple and red pepper slices. Shrimp's mild flavor is a great entry point for introducing children to seafood. Children should eat small servings of a variety of fish and shellfish up to twice a week to benefit from seafood's nutritional perks.
Some other ideas:
Grilled chicken nuggets over rice with teriyaki sauce

Chicken tenders marinated in coconut and lime

Veggie skewers with asparagus, zucchini, yellow squash, eggplant and peppers
With a Dip
Food with a dipping sauce is almost always a hit with the younger set, so think about ways to incorporate this fun food action with your grilled meal.
You might consider grilled zucchini "fries" with a dipping sauce like tzatziki made from Greek yogurt or grilled chicken tenders with peanut sauce. Grilled sweet potatoes caramelize and turn extra-sweet on the grill and are delicious dipped in BBQ sauce made with agave instead of sugar.
Put on a Happy Face
Children are more likely to smile when their food smiles back at them. Grill a whole pineapple evenly on all sides. Slice the cylinder into rounds and let your kids make a smiley face with other fruits like blueberries, strawberries and bananas.
Sliders, like a black bean burger or turkey burger with a guacamole smile on top, also are a great way to get kids to try something new. These smaller serving sizes are perfect to encourage a new food without the intimidation of a large serving.
Get Kids Involved
One of the best ways to encourage kids to try new foods is to get them involved in the choosing and cooking process. Set out an assortment of fruits and vegetables so kids can see and taste how they change when cooked on the grill.
An infused water station can be fun, too. Let children choose what berries, citrus or herbs they want to try in their water. A fruit skewer station with yogurt dipping sauce is another way for kids to build their own skewers and enjoy dipping at the same time.
Kids need to try a food a few times before they know whether they like it. If your child tries a new food this summer and it doesn't make a good first impression, that's OK. Encourage them to try it again at another time and move on. The most important thing is that the child is introduced to new tastes and textures, and they see their family modeling healthy eating behaviors, too.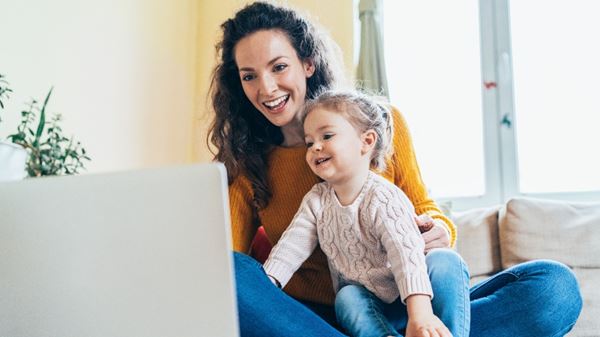 Are You Interested in Learning More?
Sign up for our e-newsletter for more tips and best practices from pediatricians.
Sign Up Here