View All Articles
How to Eat Healthy and Stay on a Budget (Without Spending All Day in the Kitchen)
Eating healthy isn't always easy, especially when you are on the go. If you have a busy schedule and suddenly feel hungry in the midst of all else on your to-do list, it's easy to order takeout from a restaurant.
When you are on a budget, however, eating healthy can often seem like a real challenge, as healthier options can often be more expensive.
But a straight-forward strategy based on two Ps can help you overcome those obstacles. By planning and prepping, you can customize a healthy eating approach that emphasizes portion control and features vegetables, fruits, whole grains and low-fat protein.
Along the way you can enjoy the well-known benefits of a healthy diet — losing weight and reducing your risk of a range of cardiovascular diseases and cancers.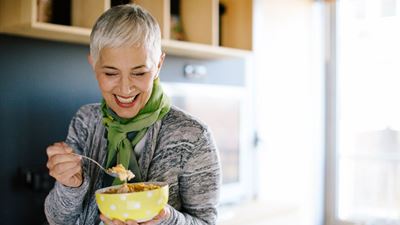 Benefits of Meal Planning
What's for dinner? When you come home from work or school, that's the last question you want to face. It's not you, really. Scientists estimate that we make a whopping 35,000 decisions each day, with more than 200 of them about food. At some point, rather than thinking through what the most nutritious choice is, we're exhausted from the decision-making process and just grab the closest food that will quiet our growling stomachs.
But if you've planned your meal in advance, you eliminate the need for a decision. Imagine walking in the door at the end of the day, knowing tonight's menu is grilled chicken, baked sweet potatoes and salad, and that all the ingredients you need are waiting for you in your kitchen.
Creating a solid meal plan for the week or a month doesn't have to be time consuming. The weekend before, look at your calendar for the upcoming period and note any crunch times (i.e. you have to go back out that evening to take a child to practice or go to the gym), or times you'll come home late from a meeting, so you can know when you might need an even faster meal, or plan on having leftovers.
Consider what foods your family enjoys, and write out a plan for meals. You might want to do themed meals: meatless Monday or new recipe Friday. Check grocery stores websites or flyers for coupons or specials and incorporate sales items into your meal plan. Next, put all the items you need on a grocery list. Using a grocery list helps keep you on track, eliminates some of those exhausting food decisions and, according to a study, is associated with a healthier diet.
Save money at the grocery store by buying in bulk. A large package of chicken breasts, for example, is cheaper per breast than buying a smaller package. However, only buy in bulk if you have the space to store the items, and only if you and your family will eat the items before they go to waste.
Meal Prepping to Save Time
Another time and money saver is to prep meals. Consider the grilled chicken that you planned to make for dinner. If the night before, you took the pieces out from the bulk package, put them in a bowl with a marinade, and cut up the vegetables for salad, dinner will be on the table even faster. Cutting up your own vegetables and fruits, versus buying them pre-cut, will add to your savings.
Meal prepping supports a healthy lifestyle and can be done in various ways. You can:
Prepare multiple meals in advance for the week
Make several of the same meal and have one to eat and put the others in the freezer
Make enough of a meal that you have leftovers for lunch the next day or another meal during the week
Make meal prepping more efficient by cutting and assembling for future meals while you're cooking the current one. Use your oven's capacity to cook items for multiple meals so you just have to heat and eat later.
Making the Changes
If you're not already meal planning and prepping, you can incorporate it gradually. Maybe plan for meals for three days of the week, or swap a restaurant night out with a homemade dinner in. Have fun experimenting with new recipes and involve the family in the process.
With consistent planning and prepping, you can make meals that are fast, tasty, budget-friendly and best of all, good for your health.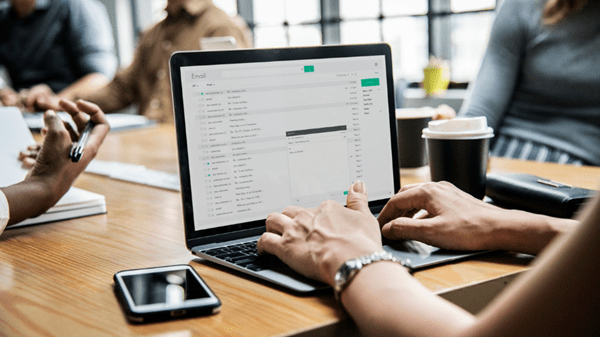 Step Up to Healthy Living with Health Beat
At Orlando Health, we want to help you live a healthy, balanced life. Sign up today to have Health Beat delivered to your inbox on a bimonthly schedule.
Sign Up